About Rajasthan Ghumo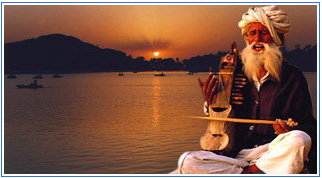 One of the most romantic cities in all of Rajasthan, Udaipur is better known as the City of Lakes. The marble palaces, the beautiful gardens and the placid blue lakes enhance the beauty of the city.

It is situated along the national Highway No. 8. It is 1900 ft. about the see level and situated among the Aravali Hills. It was founded in 1599 AD by Maharana Udai Singh and was named by his name.
We Offer:

Point to Point transfer, Local sight seeing and the accommodation, which we arrange are the best of its kind as we have the best travel infrastructure in this sector. We select the best hotels and excellent fleet of vehicles, suitable to ply in all regions.

Our professional guide will take the best care of you. Above all Rajasthan Ghumo is committed to secure the pleasure, comfort and safety of you all.